The old proverb "good things come to those who wait" rings truer today than ever. Our consumers have asked for a 4W system since the inception of MCS in 2011. We are very excited to share more information on our new 4W adjustable damper system that we announced at PRI last year.
We started with a blank canvas and created a brand new piston assembly. Both digressive and linear piston options are available and MCS will work closely with car builder and/or car engineer to define the most appropriate force curves and operating ranges for the intended application, allowing for more finite adjustment of damping forces.
Utilizing our proprietary adjustment mechanism, both low speed rebound (10 clicks) and high speed rebound damping forces (18 clicks) are manipulated independently from a single knob at the shaft-end. As the user turns the low speed rebound adjuster, bleed is introduced through a series of orifices. As the user turns the high speed rebound adjuster, engagement of a blow-off valve is adjusted.
Both low speed compression (10 clicks) and high speed compression (18 clicks) damping forces are manipulated within the remote reservoir head, like on our 3W system. Our orifice technology manipulates bleed to the compression stroke while our blow-off valve assembly manipulates high speed compression hits. Changes to the 4W reservoir allows for more finite control of the compression adjustment range.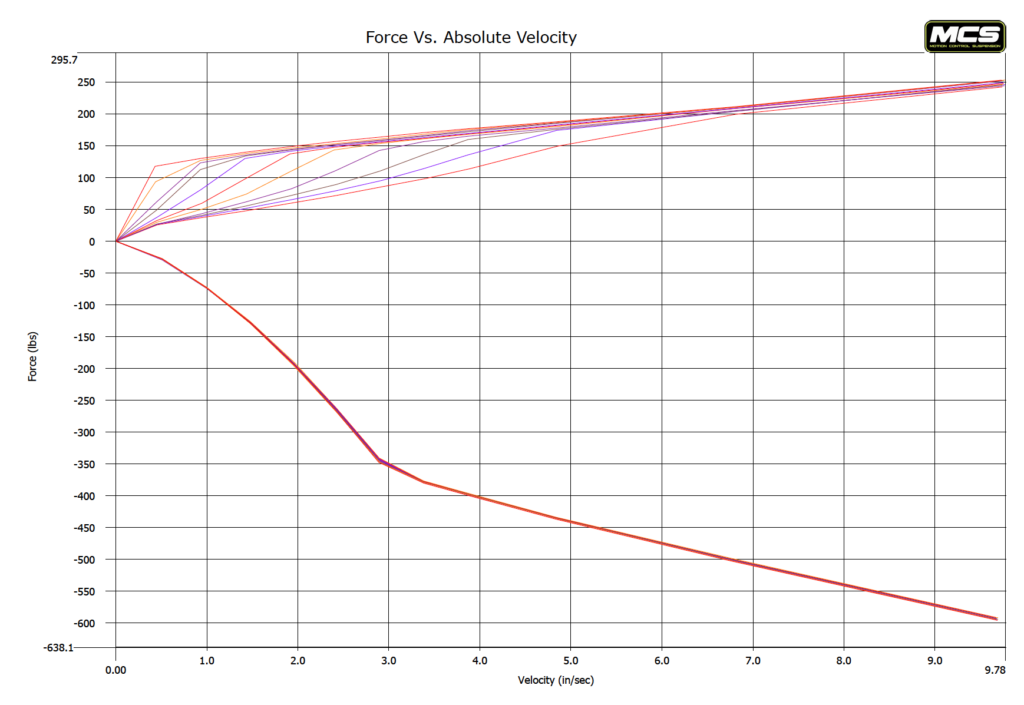 For our fellow shock geeks, this new 4W piston assembly offers many unique ways to fine-tune the force curves during a re-valve.
Recent News
Company News

As the COVID-19 pandemic impacts the world, we have taken the necessary precautions to ensure the safety of our team members...

March 25th, 2020